Pottery Barn Ottoman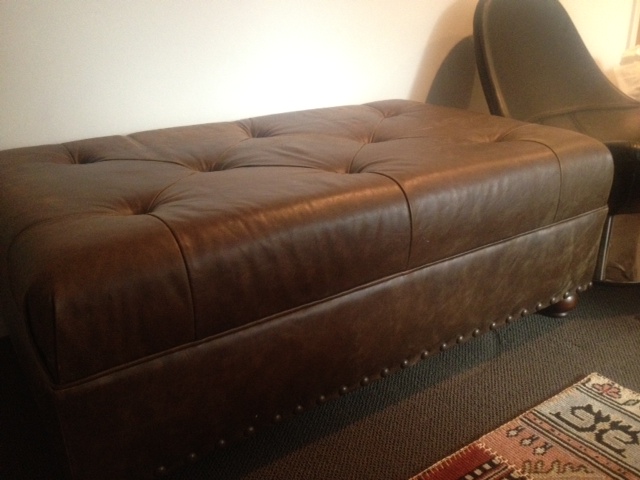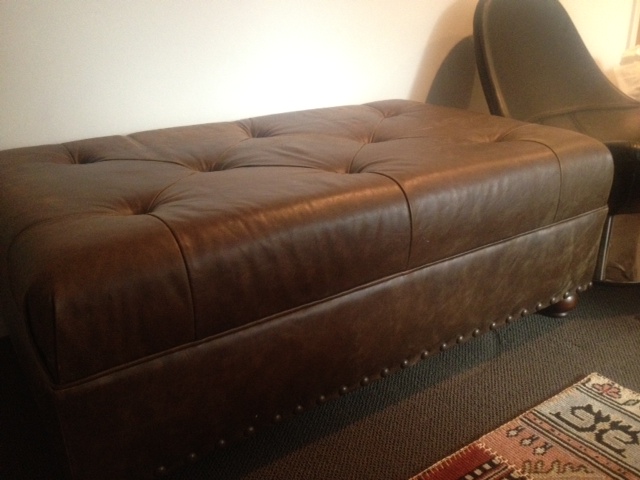 Pottery Barn Ottoman
Pottery Barn leather button tufted ottoman.
This high quality, nearly new, ottoman works great as a hall bench, a family room coffee table, or a great idea to provide extra seating! Or, just use it as a great ottoman!. The brown, button tufted leather is trimmed with nail-head detail and has rounded dark wooden legs.
The original price for this item was $900.
This is a great price for something in such great condition.
Age: 3 years old
Condition: Excellent -Very little use.
Dimensions: 18.5" H x 29.5" W x 49.5" L
Viewing Available: No, Online only.

Reminder: Due to the originality of our items, there are NO REFUNDS / NO EXCHANGES. Please make certain you are happy with any listed damage, and MEASURE before purchasing.