Mid-century Arm Chair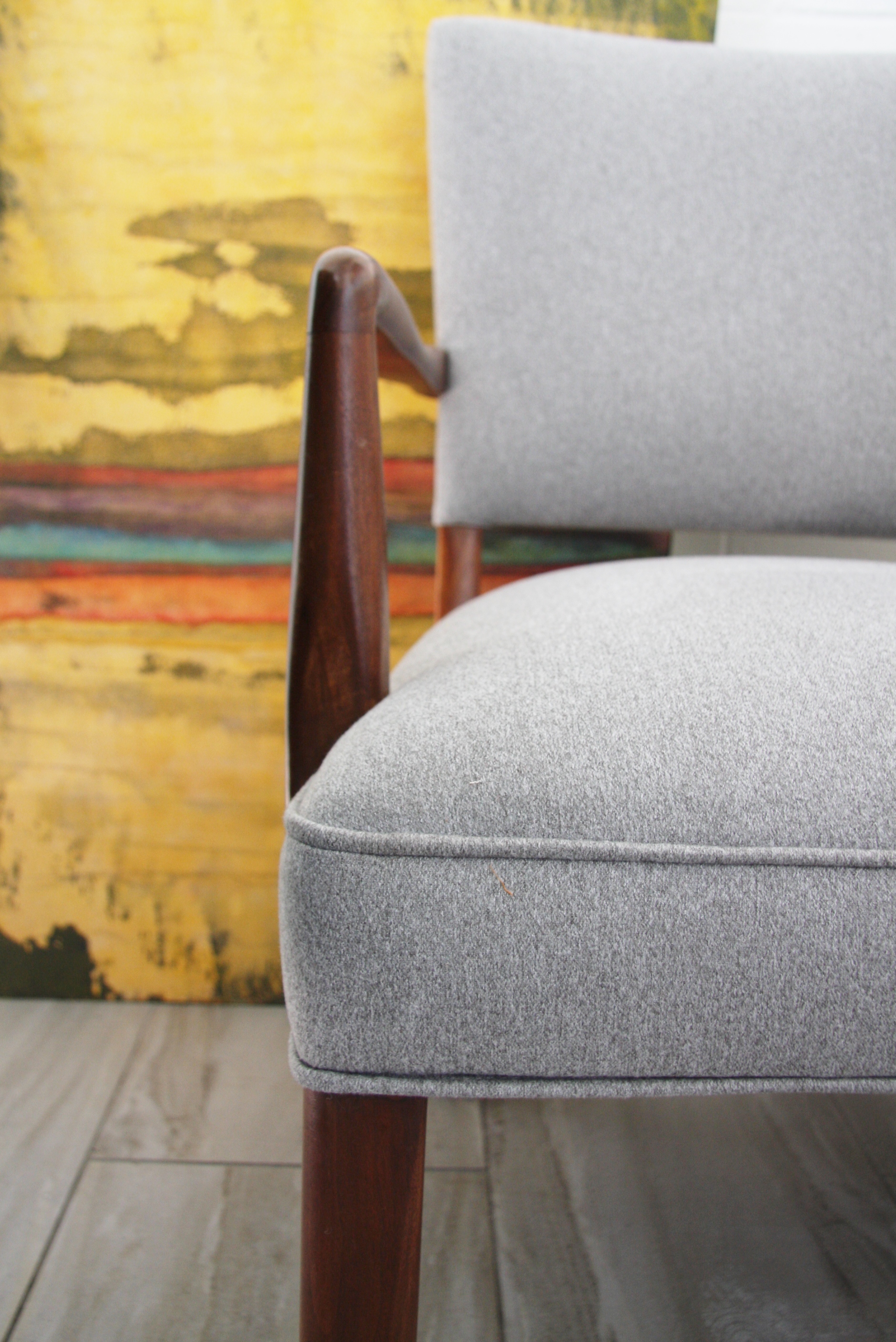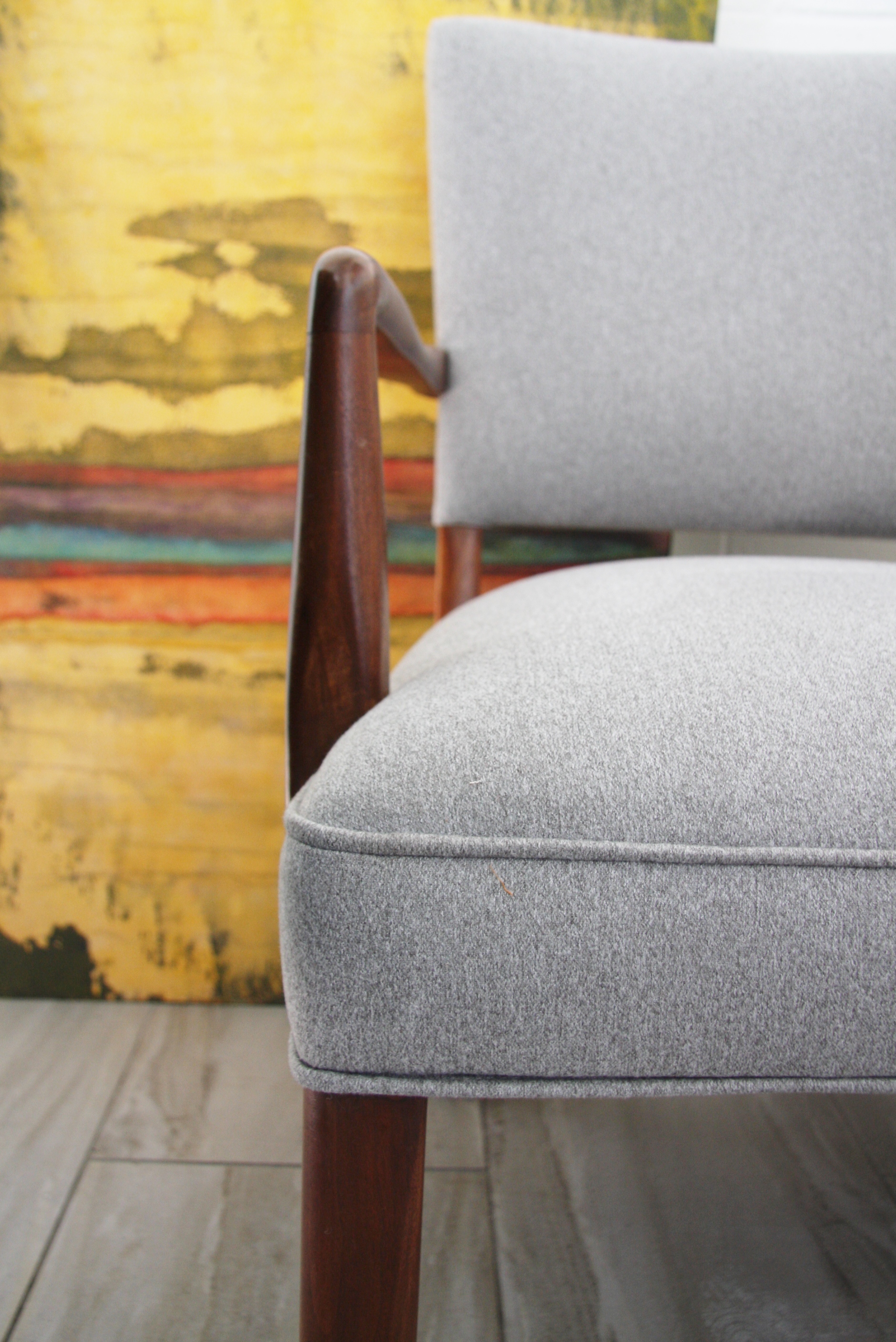 Mid-century Arm Chair
Product Description:
" Beautiful mid-century arm chair with sprung seat, refinished it grey wooly fabric (Kidney pillow not included. )
Age:
Condition: Excellent
Viewing Availability: Upon Request
Reminder: Due to the originality of our items, there are NO REFUNDS / NO EXCHANGES. Please make certain you are happy with any listed damage, and MEASURE before purchasing.