Recycled Yellow Cedar "Stitched" Together on Black Cast Iron Sewing Machine Table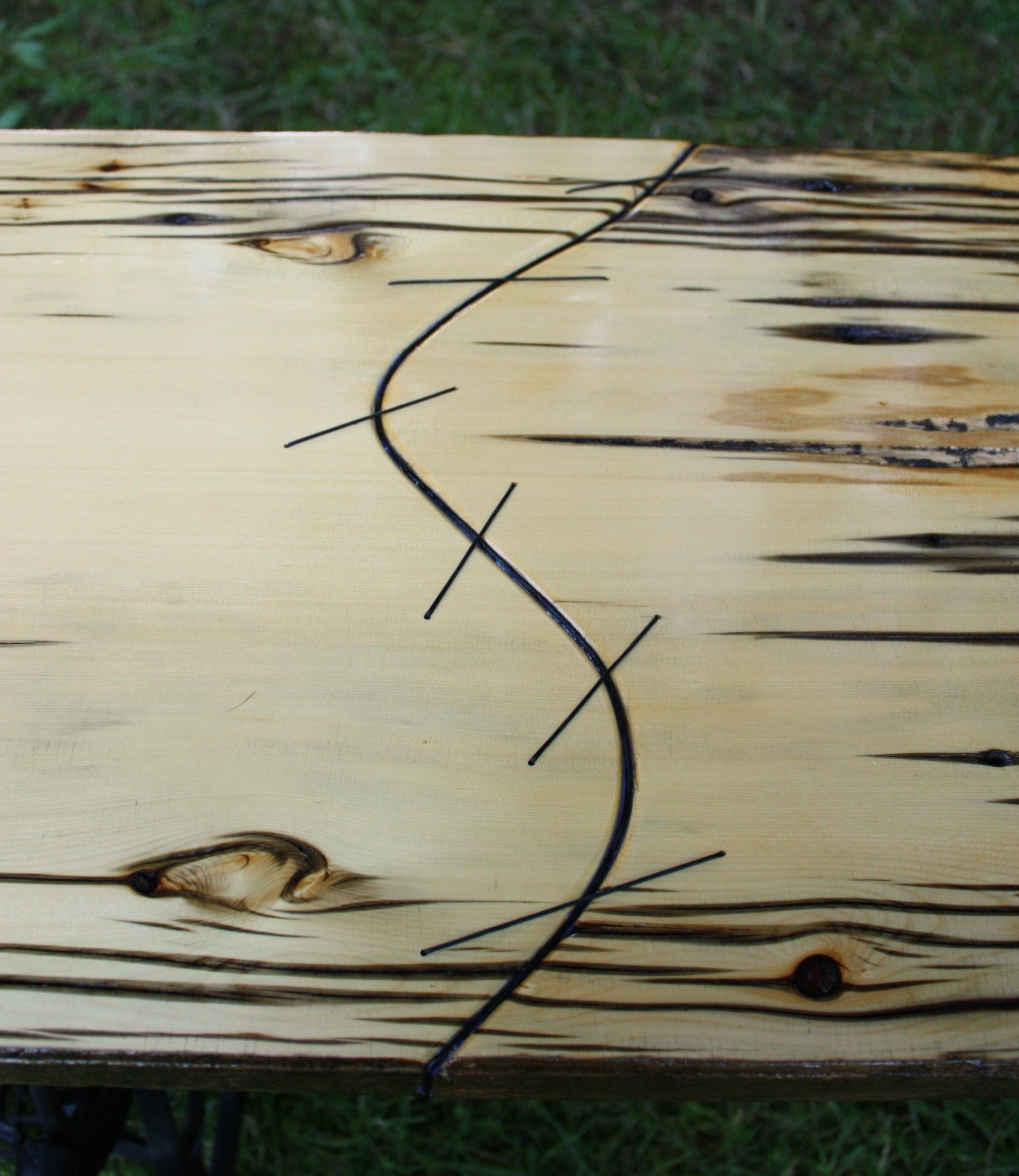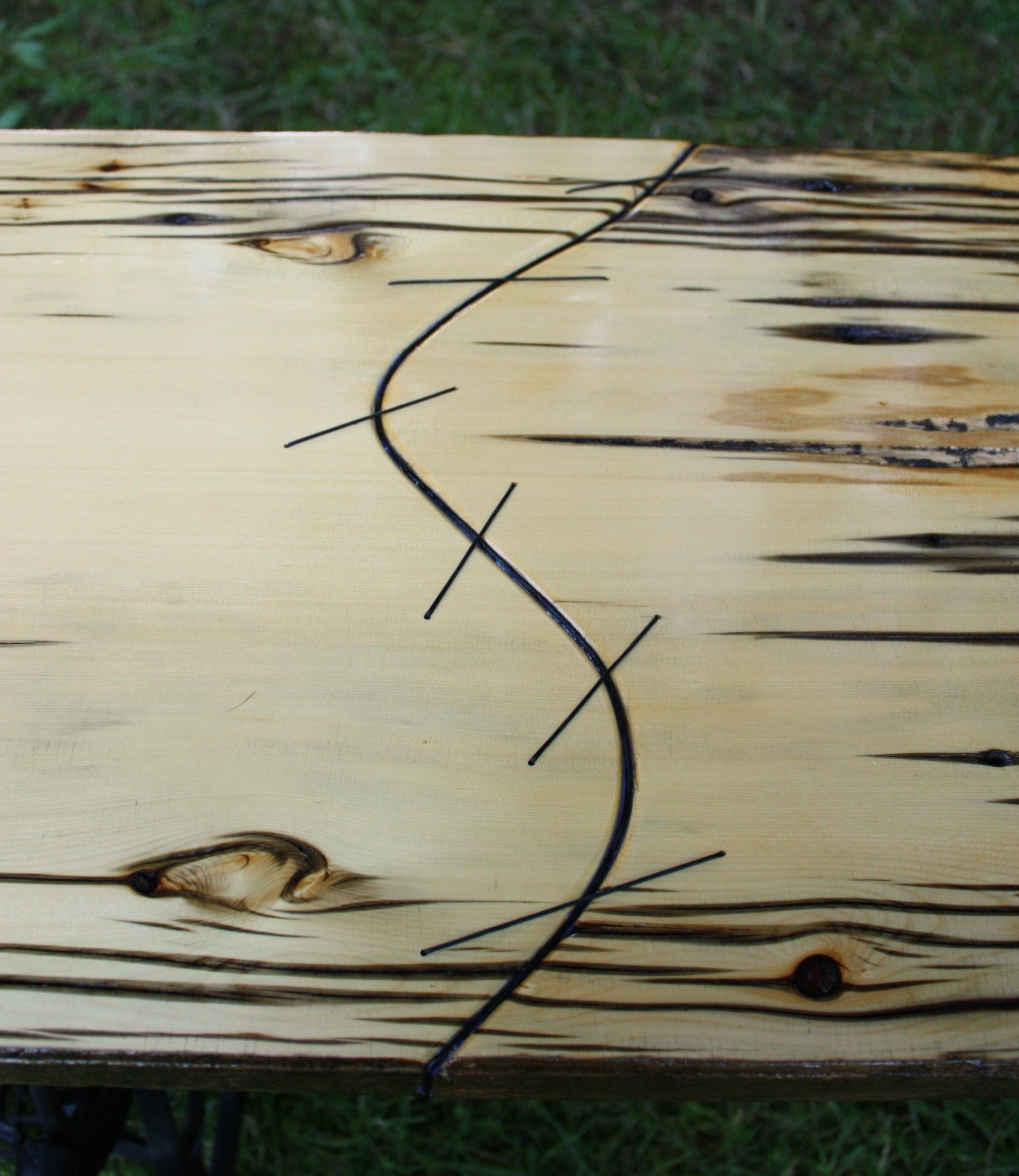 Recycled Yellow Cedar "Stitched" Together on Black Cast Iron Sewing Machine Table
Beautiful table that could be used as a sideboard, an entrance hall table, a laptop desk or a writing table. Call it what you will as it has many potential uses.

The top is from an old picnic table made from yellow cedar. The artist book matched and glued together two of the yellow cedar planks, cut them and then "stitched" the two pieces together with black leather. Stitched wood on a sewing machine base!
The stand is from a New Williams sewing machine painted in black with touches of gold to match the table top.
Finished with Polyurethane.
Some assembly required.
Condition: Excellent condition - NEW
Dimensions:

approximately:


The height : 28.75".
The top: 59.5" long, 17.75" wide, 1 and 1/8" thick.
The base : 20.5" long by 16" deep.
Viewing Available: Yes