Michael Gary Nesting Tables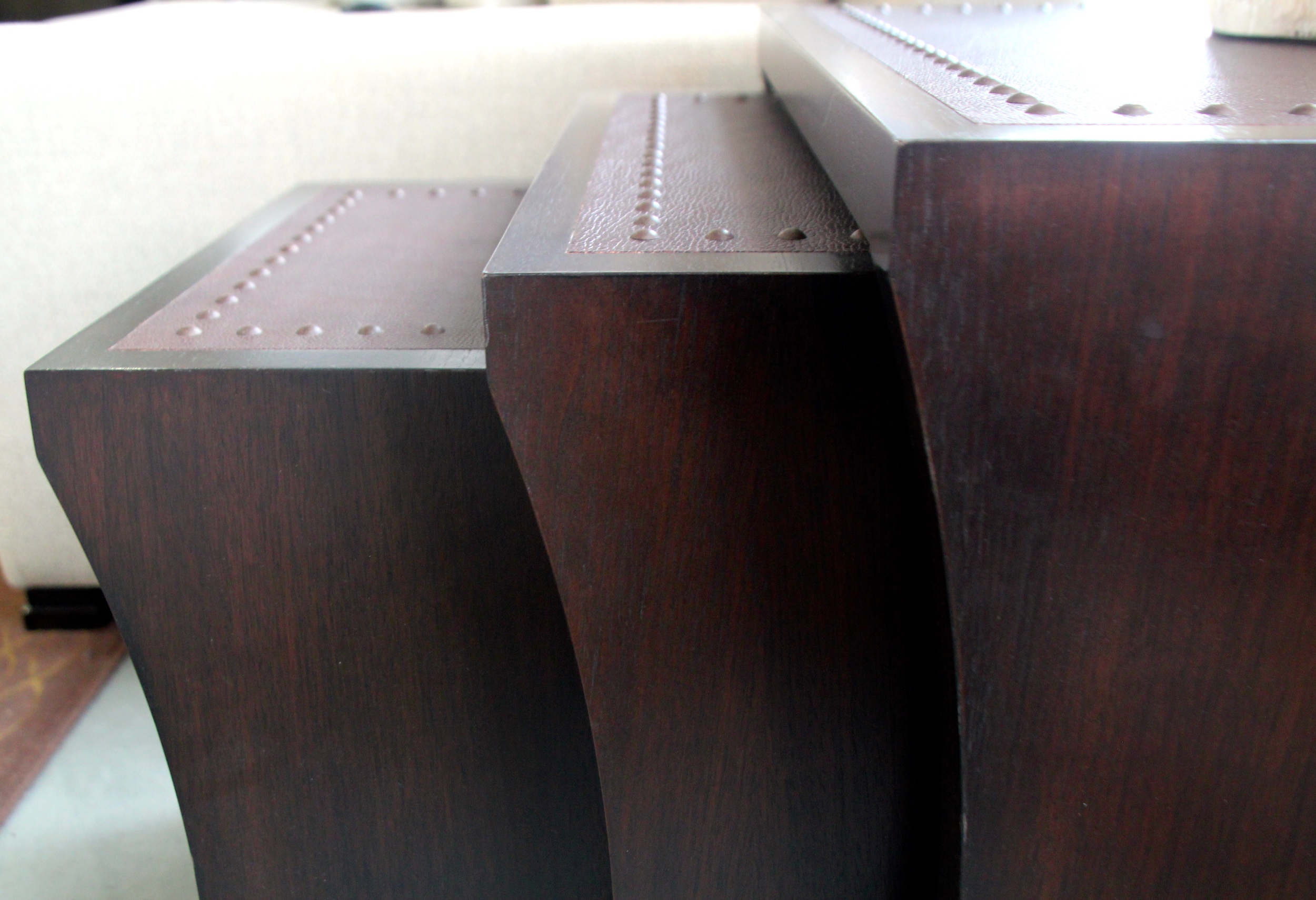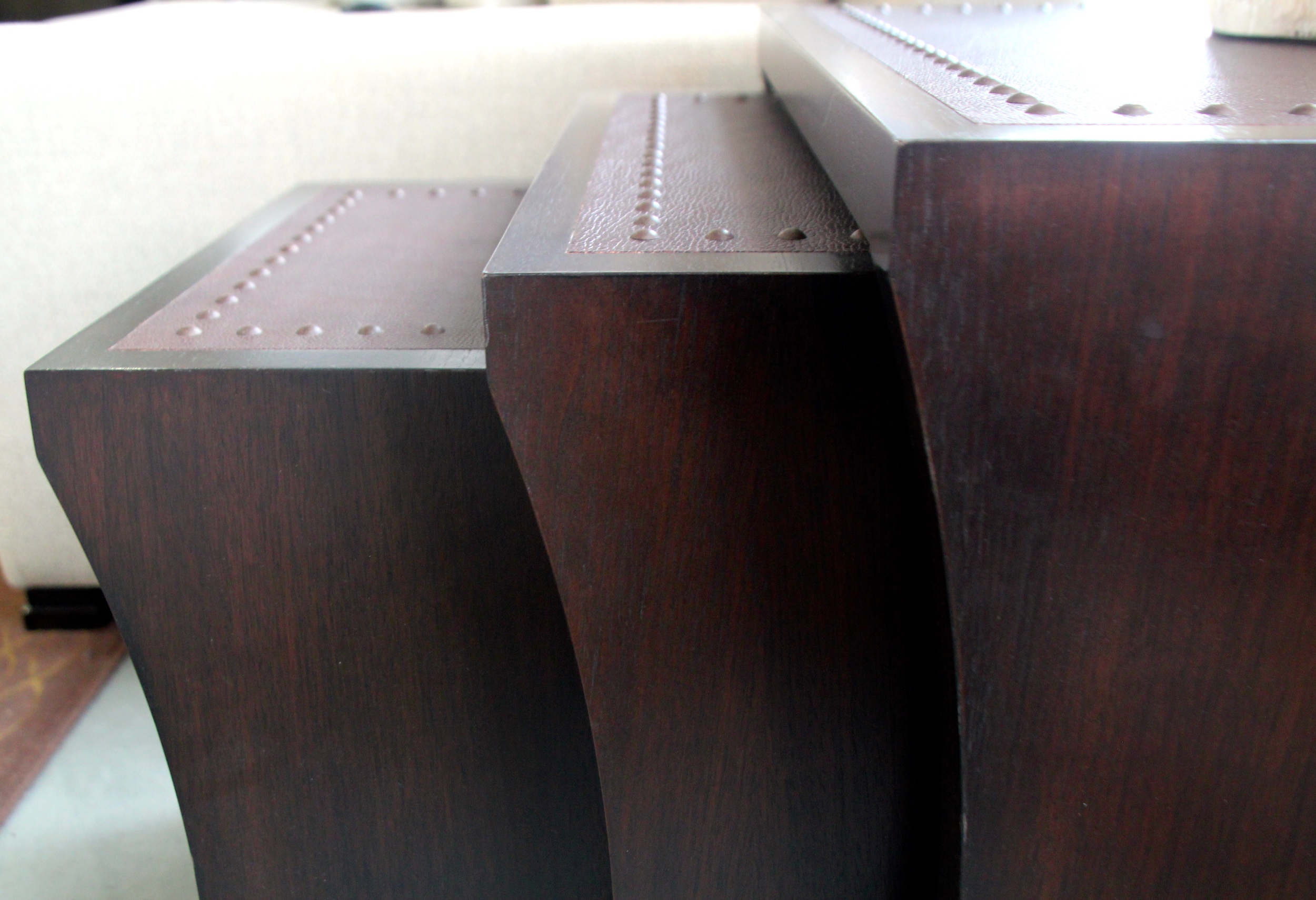 Michael Gary Nesting Tables
These sleek Nesting Tables have a dark, modern walnut base and an elegant tobacco semi-gloss finish. The inset leather tops had funky nailhead detailing. The curved shape of the legs give the entire set a more interesting profile and would go well in any modern or tailored decor.
These are floor models from Bloom Studio, Vancouver.
Age: New - Floor Model - Bloom Studio
Condition: Excellent
Dimensions: 24" Square x 22.5" H
Viewing Available: Yes - Bloom Studio, Vancouver BC.

Reminder: Due to the originality of our items, there are NO REFUNDS / NO EXCHANGES. Please make certain you are happy with any listed or visual damage, and MEASURE before purchasing.