Antique Highback Bergère Chair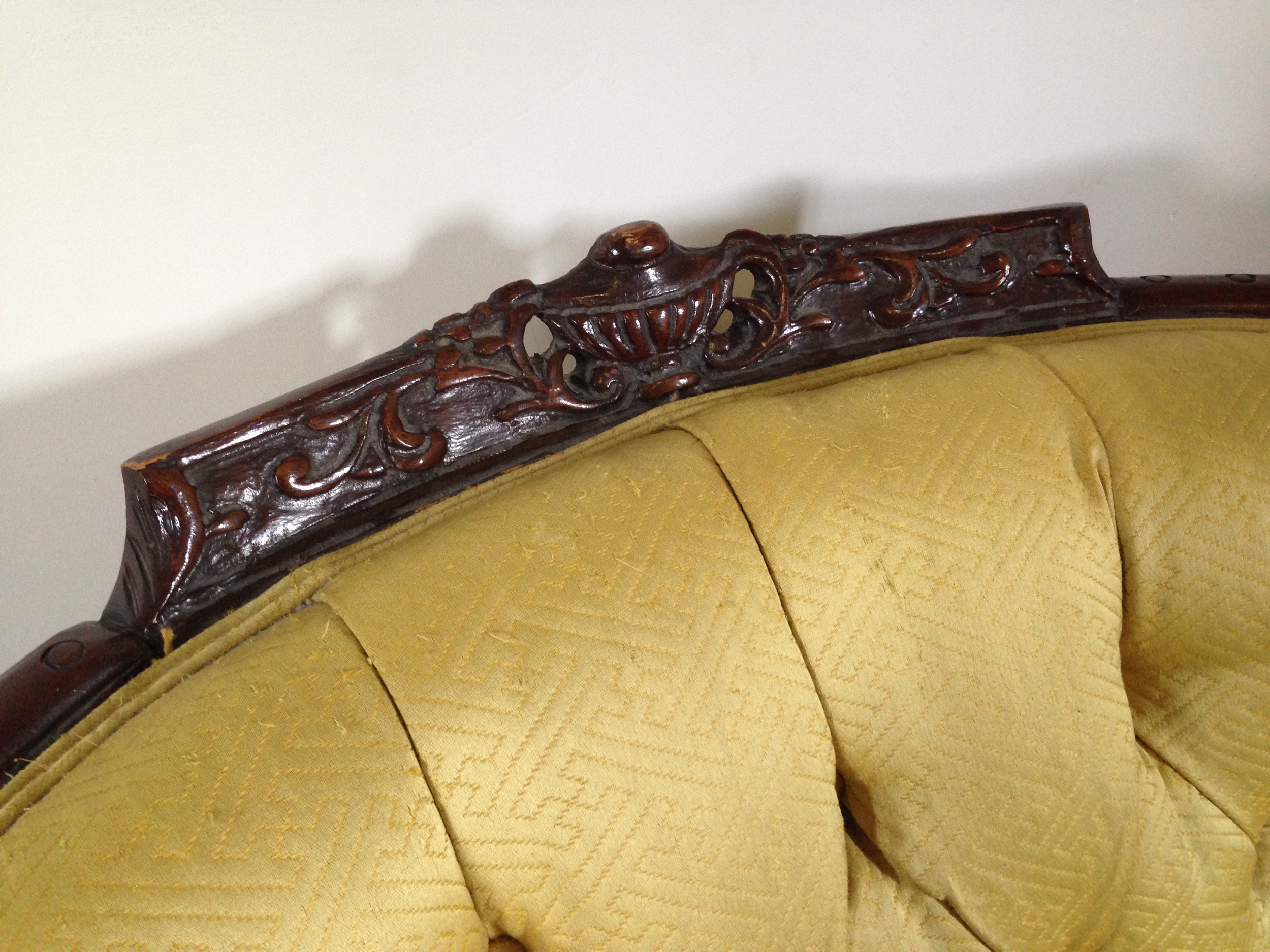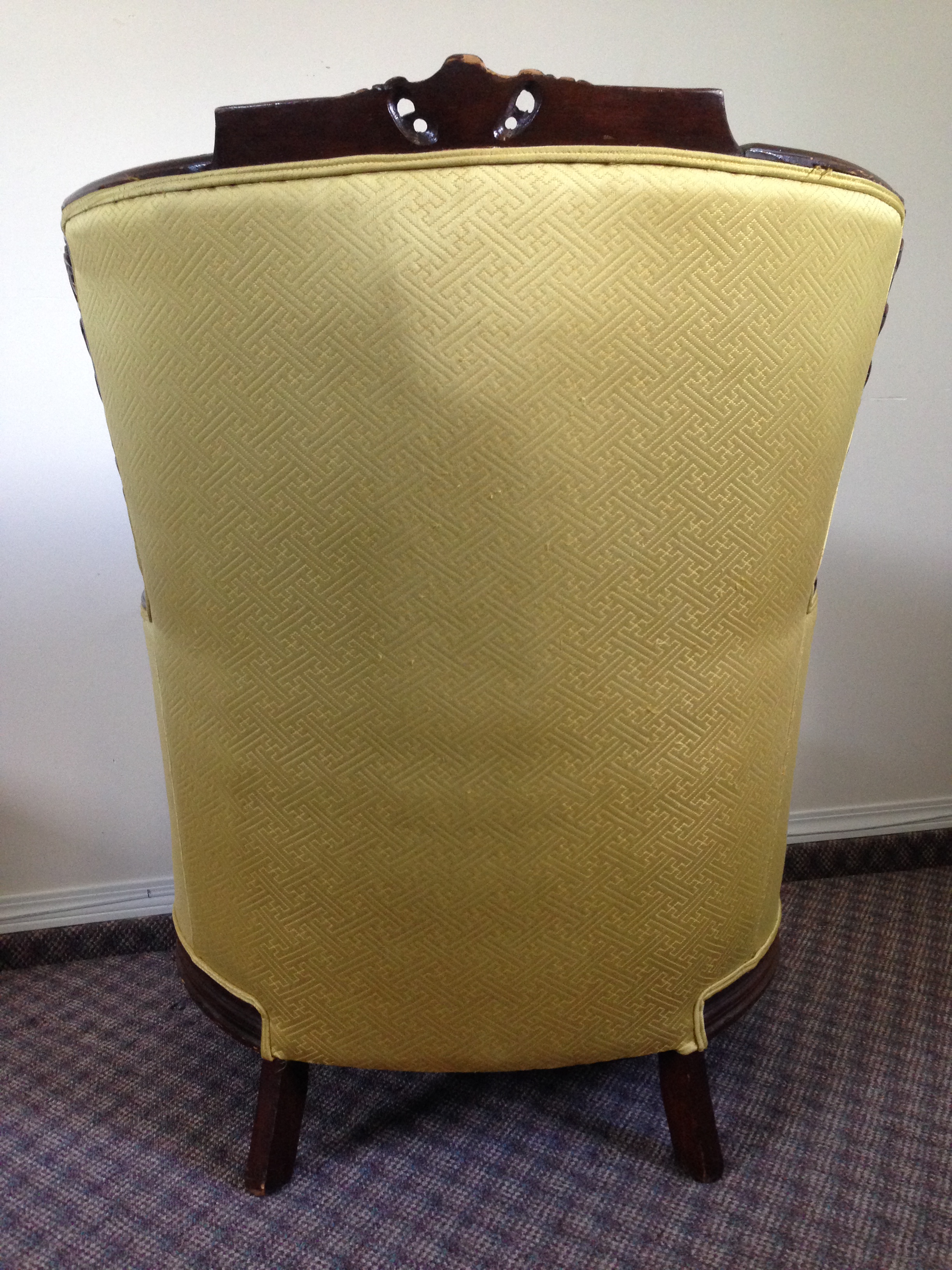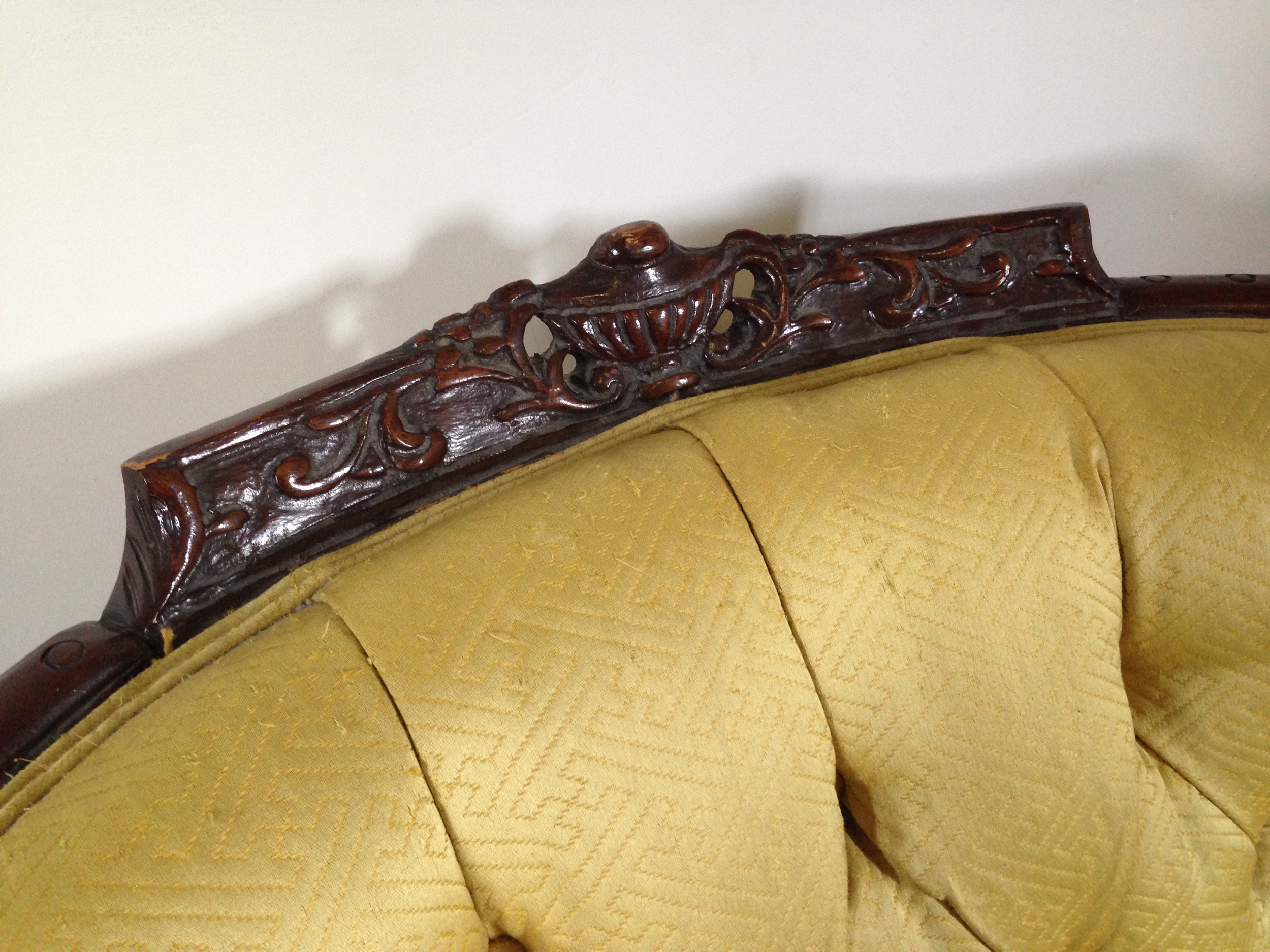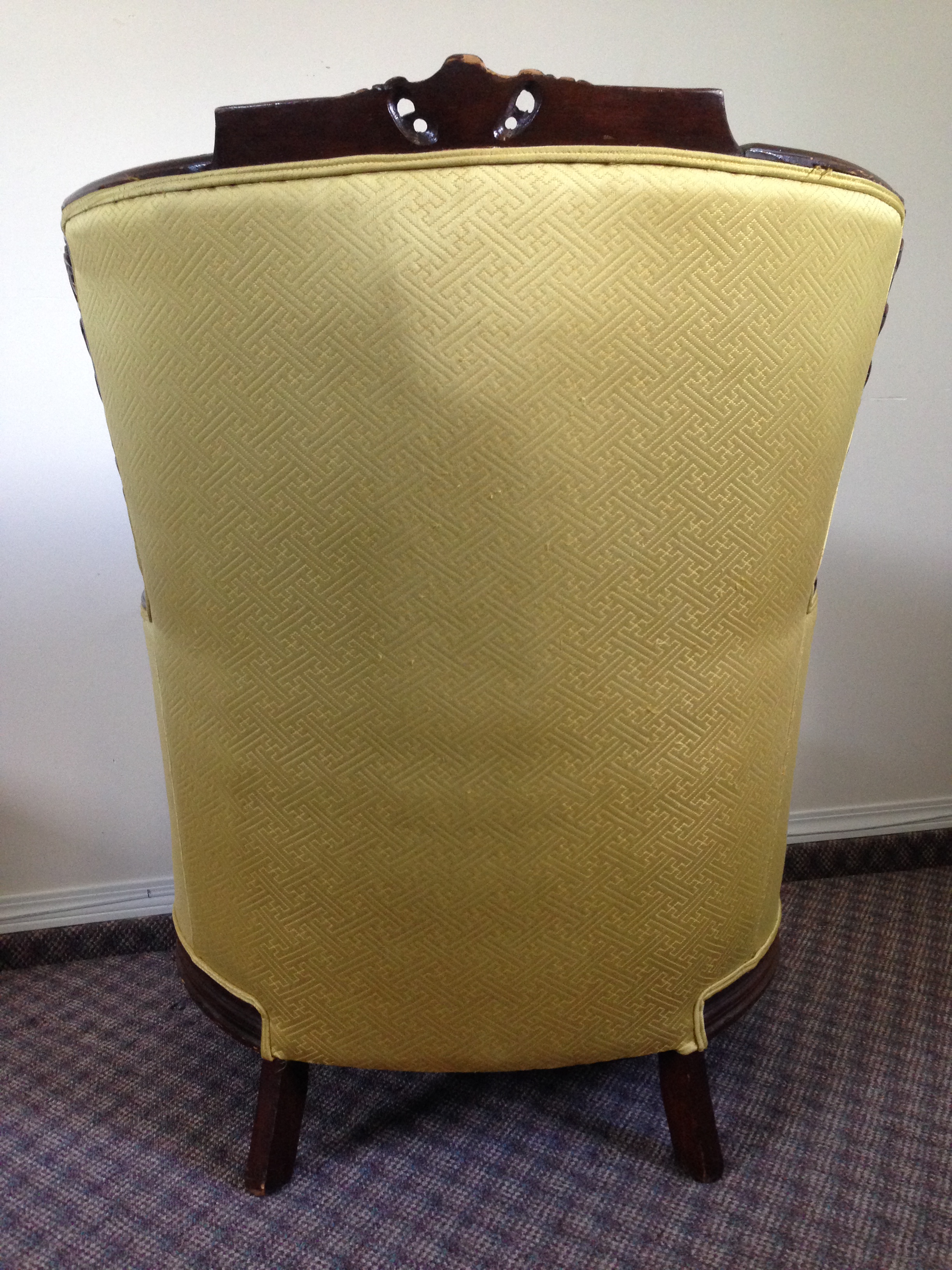 Antique Highback Bergère Chair
Antique Highback Bergère Chair
Product Description
Excellent quality that can't be matched. This highback antique Bergère chair is solid and has great potential.
Woodframe and upholstered back, this chair is in excellent condition and superb quality.
Have a close look at the carving in the wood frame around the back and on the wings. Lovely.
Button back and a separate cushion. Envision this classic with refinished or polished wood and a lovely fabric, or go wild and paint the frame with bold fabric.
The final look is down to you.
Dimensions:

32" W x 40" H (back) x 23.5" H (seat) x 23" D (seat)
Viewing Available: Yes
Reminder: Due to the originality of our items, there are NO REFUNDS / NO EXCHANGES. Please make certain you are happy with any listed damage, and MEASURE before purchasing.