Grey and Yellow Corner Chair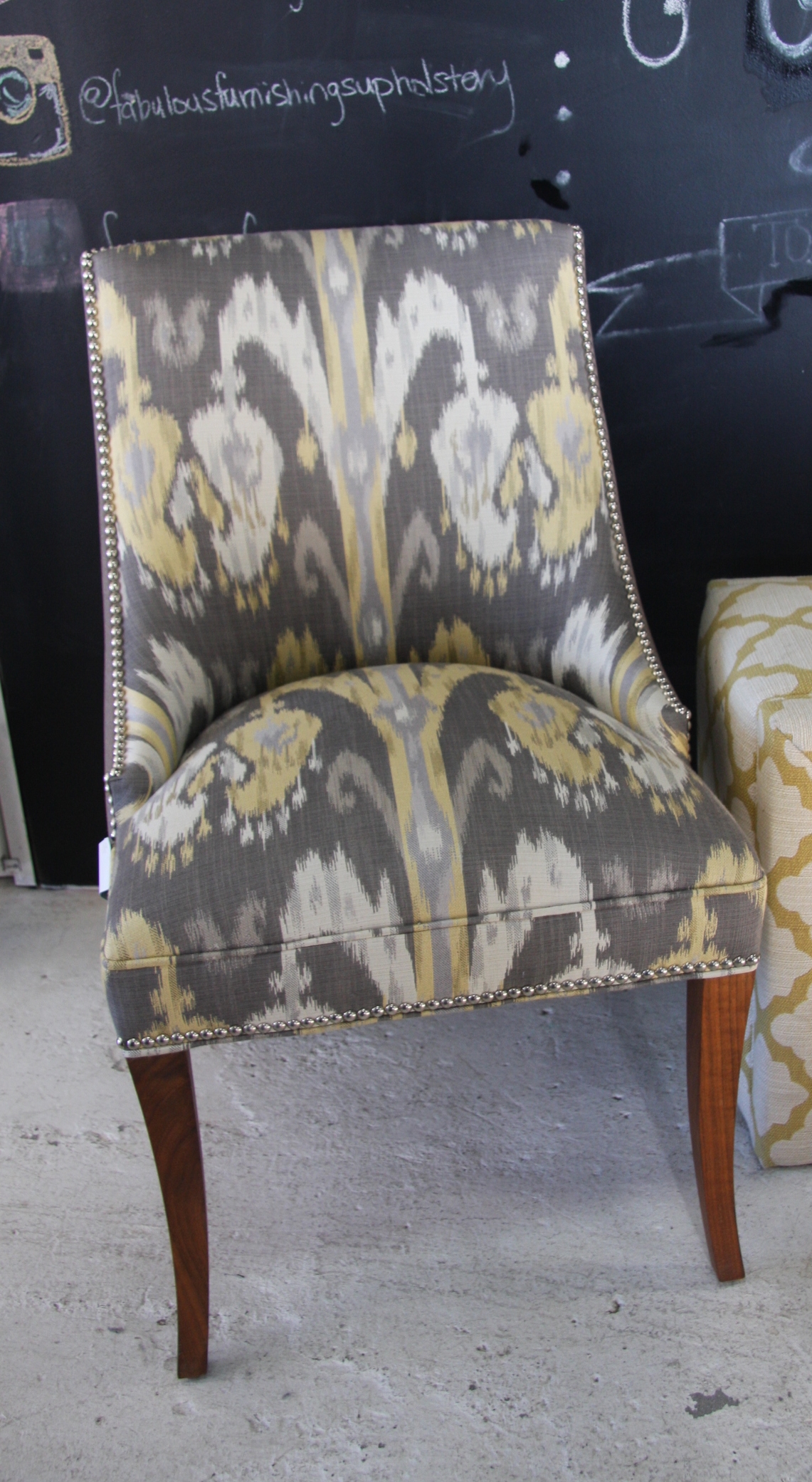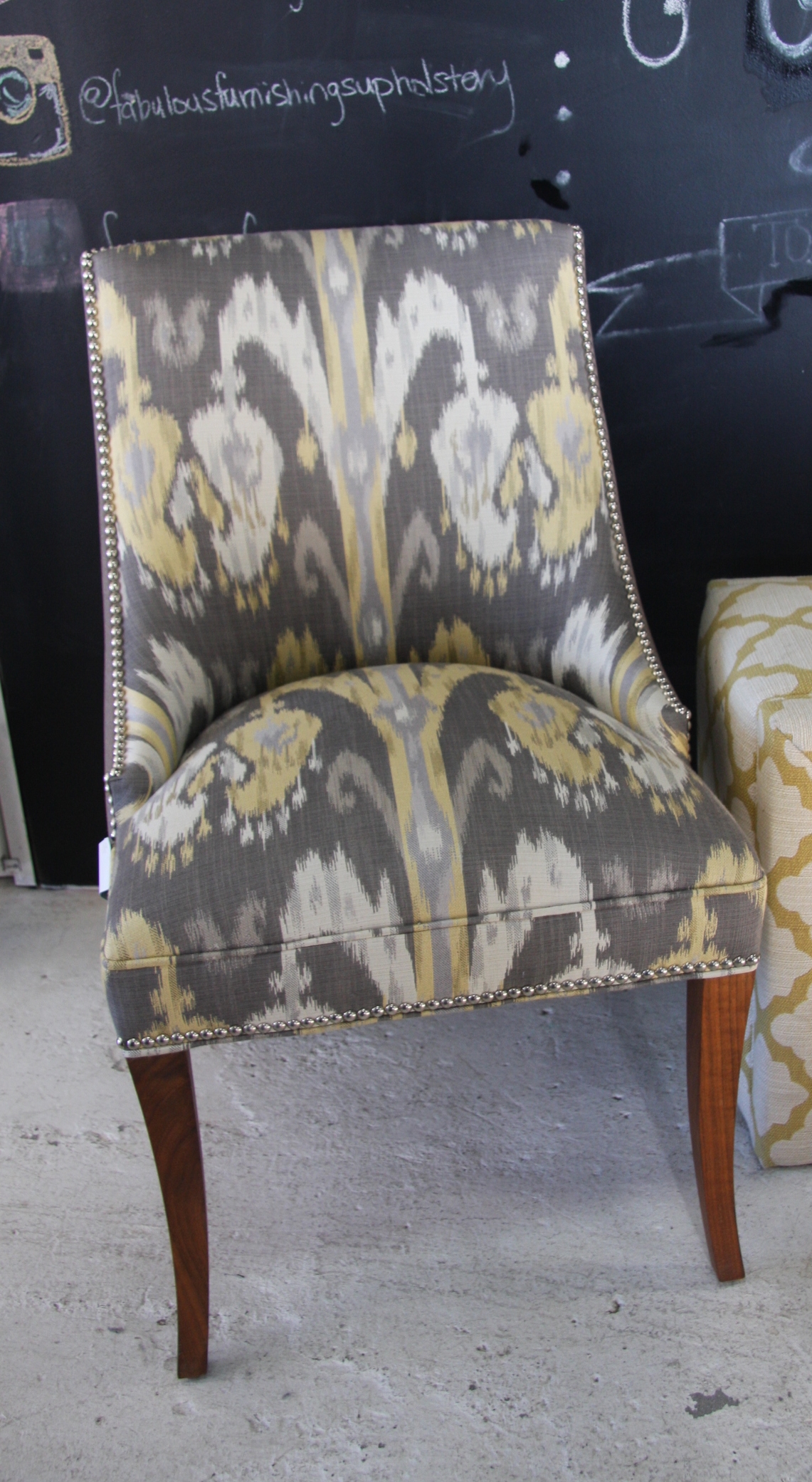 Grey and Yellow Corner Chair
Product Description:
This chair offers amazing visual impact! Custom upholstered in patterned fabric in a modern grey, white and yellow fabric. The bottom has silver nail-head detailing. The rounded back is upholstered in pain grey fabric for added design impact. The sprung seat is well constructed and the slightly tapered legs are finished in a rich walnut.
Age: New
Condition: Excellent
Dimensions:

26" x 21"

Viewing Availability: Upon Request
Reminder: Due to the originality of our items, there are NO REFUNDS / NO EXCHANGES. Please make certain you are happy with any listed damage, and MEASURE before purchasing.