Antique Damask Sofa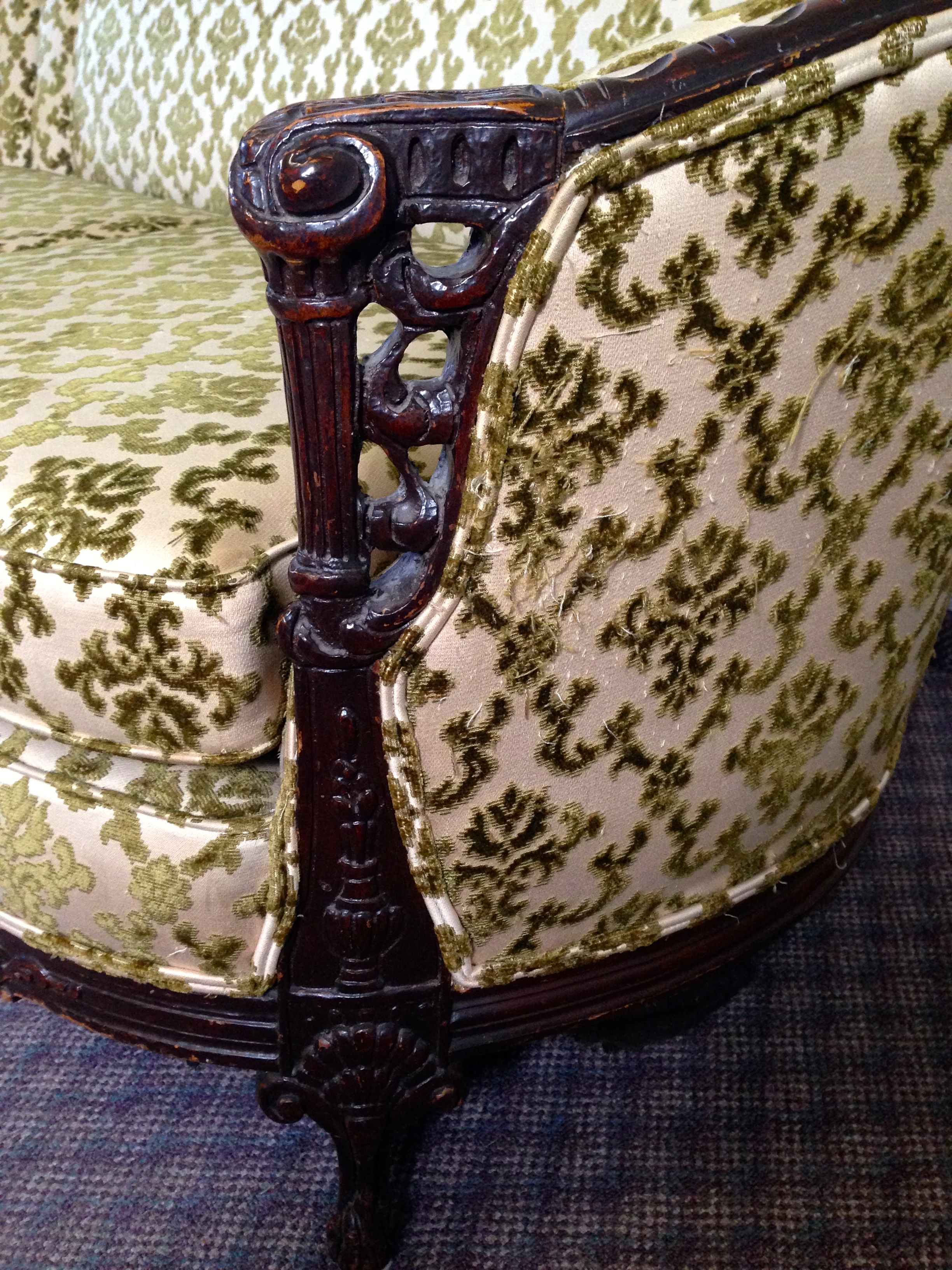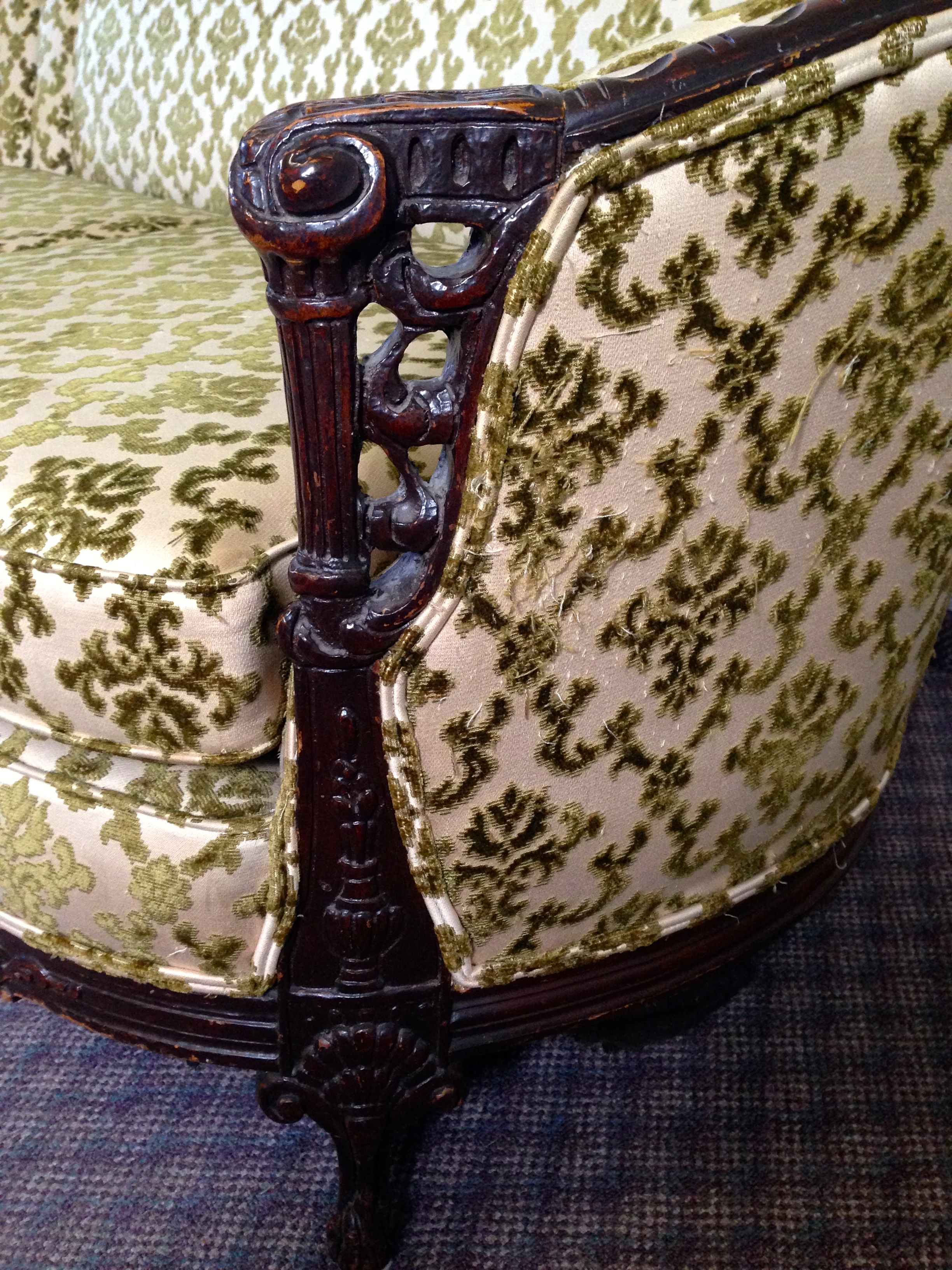 Antique Damask Sofa
Stunning Antique Sofa with lovely lines, curved seats, and button back detailing.
Product Description
Dating roughly from the 1920's - 1930s. More details to come -but this high quality sofa is truly gorgeous.
Beautiful wood carving detail on the frame, curved seats and cushions, and button back detail on the sides.
Condition:

The fabric is in fairly good condition with some small snags and a bit of fading in the back from sun exposure.
Dimensions:

78" W x 33" H (back) x 36" D x 24" H (seat) x 25.5" D (seat) x 68" W (cushions

Viewing Available: Yes
Reminder: Due to the originality of our items, there are NO REFUNDS / NO EXCHANGES. Please make certain you are happy with any listed damage, and MEASURE before purchasing.