Vanity Desk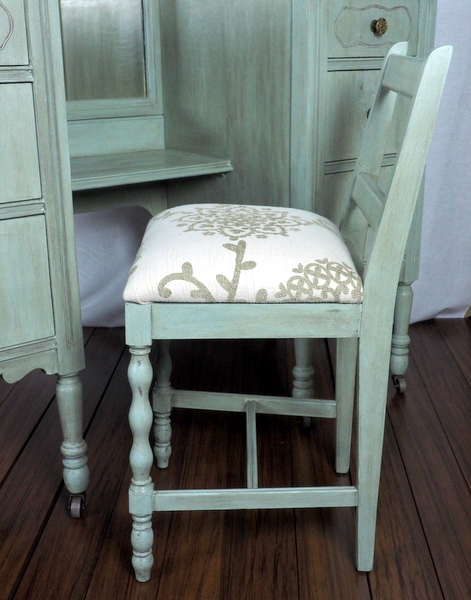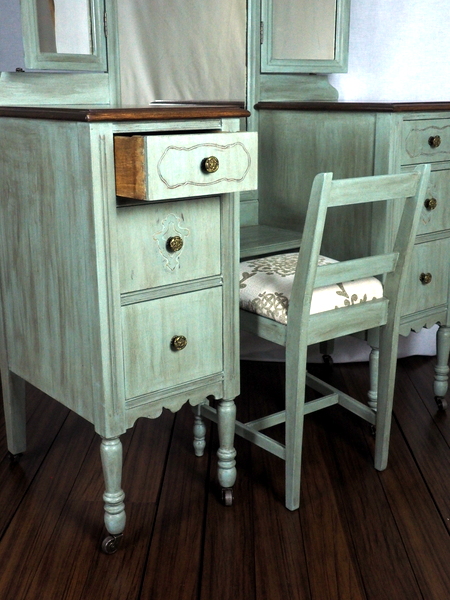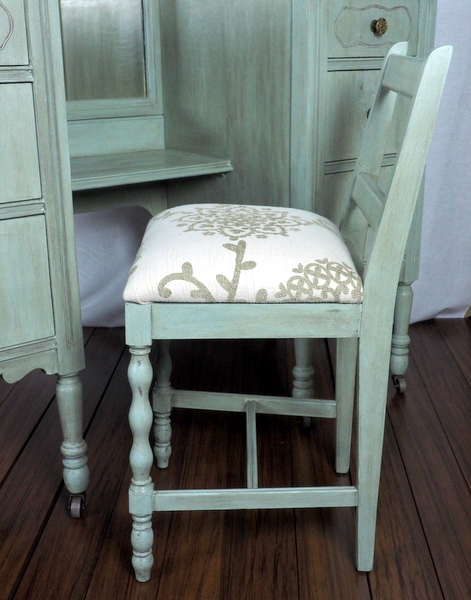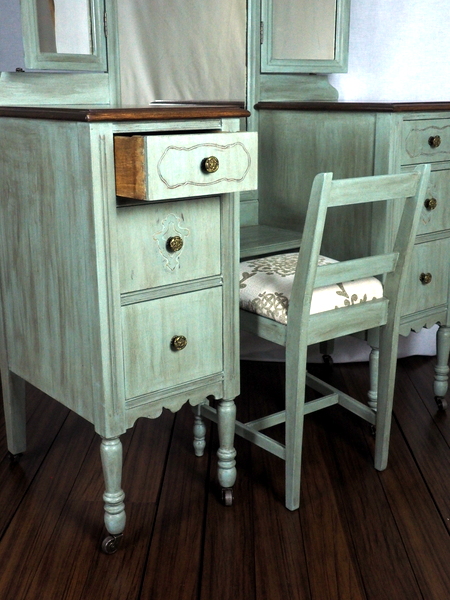 Vanity Desk
This solid wood 1940's dressing vanity desk or table was made by Restmore Manufacturing of Vancouver. All the original details from the wheels to the brass flower handles and mirror are intact.
The darling little chair was not part of the original set but found to be a perfect match and gave it a new life with new chenille cushion and foam.
Both pieces are refinished in artisan chalk paint by the FAT paint company, New Westminster and contrasting top is a stain finish.
Age: 1940's
Condition: Completely refinished to like new condition..
Dimensions: 66" high x 19" deep x 43" wide.
Viewing Available: Upon request.
Reminder: Due to the originality of our items, there are NO REFUNDS / NO EXCHANGES. Please make certain you are happy with any listed damage, and MEASURE before purchasing.