Mid-Century Style Teak Bed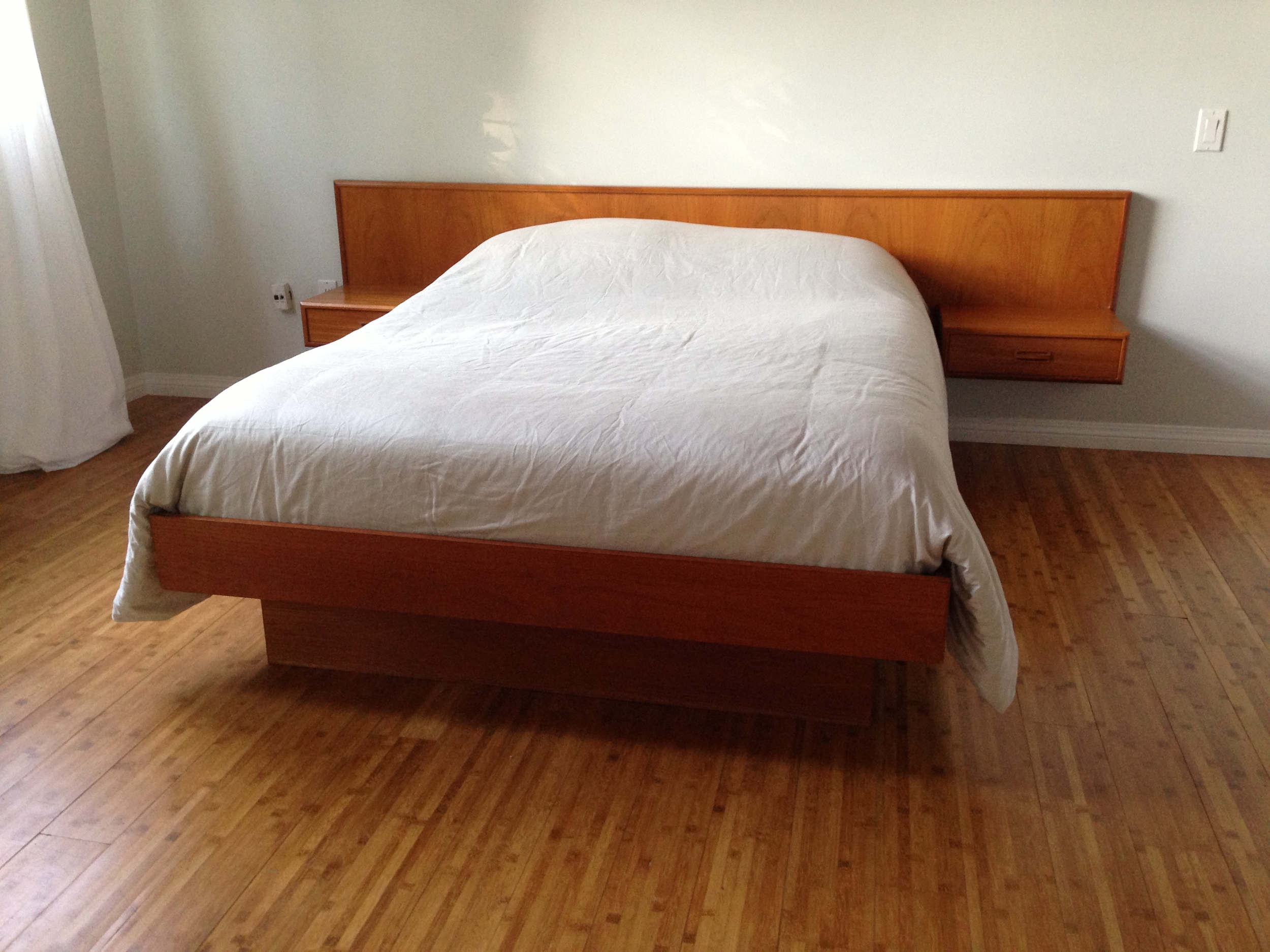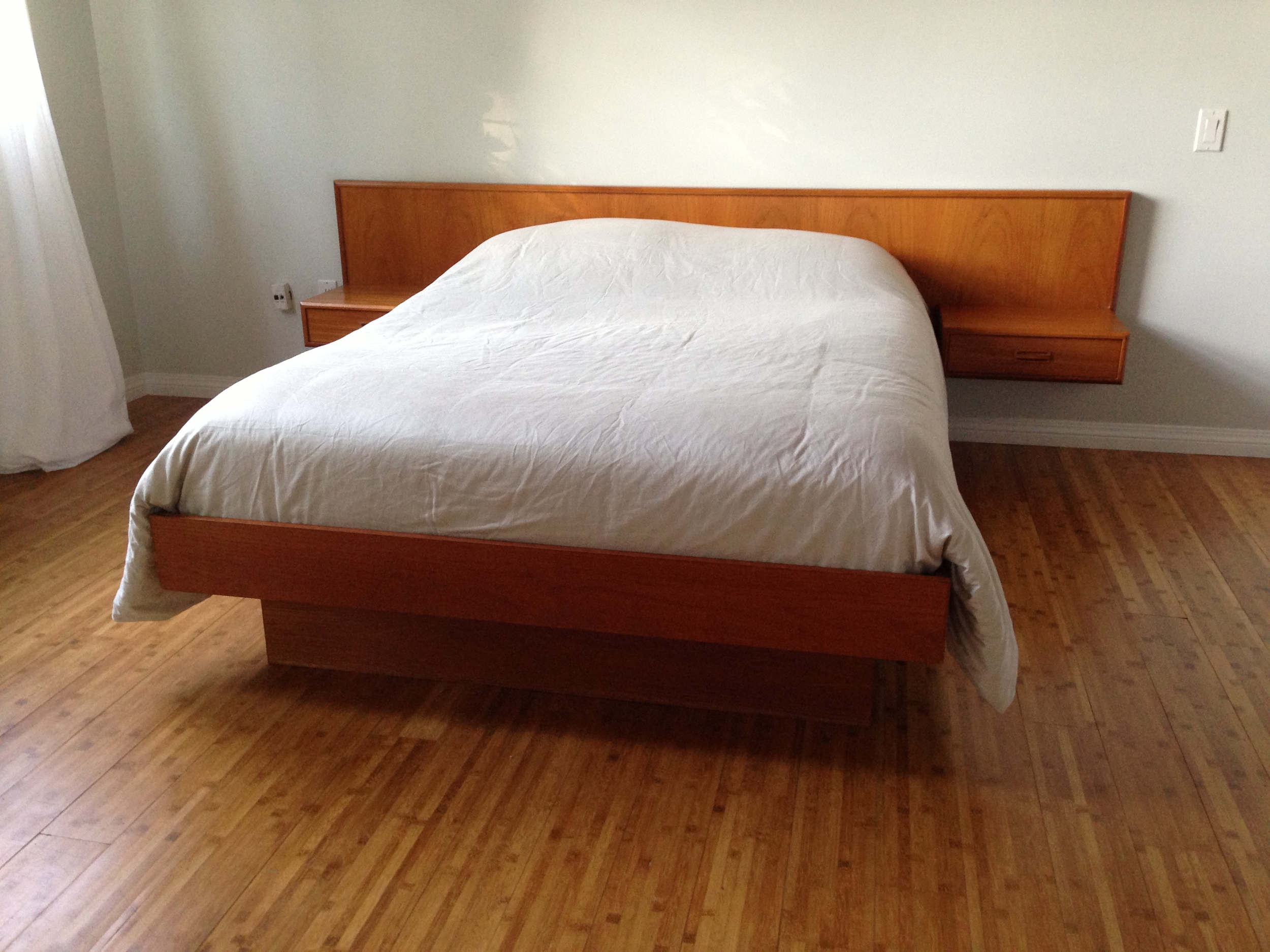 Mid-Century Style Teak Bed
Mid-Century Style Teak Headboard and Frame.
This double bed frame with floating side tables will fit into almost any decor. Sleek, space saving and with the floating side tables, will make any bedroom seem roomier. Side tables each with one drawer.
Condition:

Only a few small marks inside one of the drawers and the two screws to the wood piece running down the middle/ laying below the mattress are a bit torn out of the wood.

Viewing Availability: No
Reminder: Due to the originality of our items, there are NO REFUNDS / NO EXCHANGES. Please make certain you are happy with any listed damage, and MEASURE before purchasing.