Butterflies in Flight - Maple of Maple Wood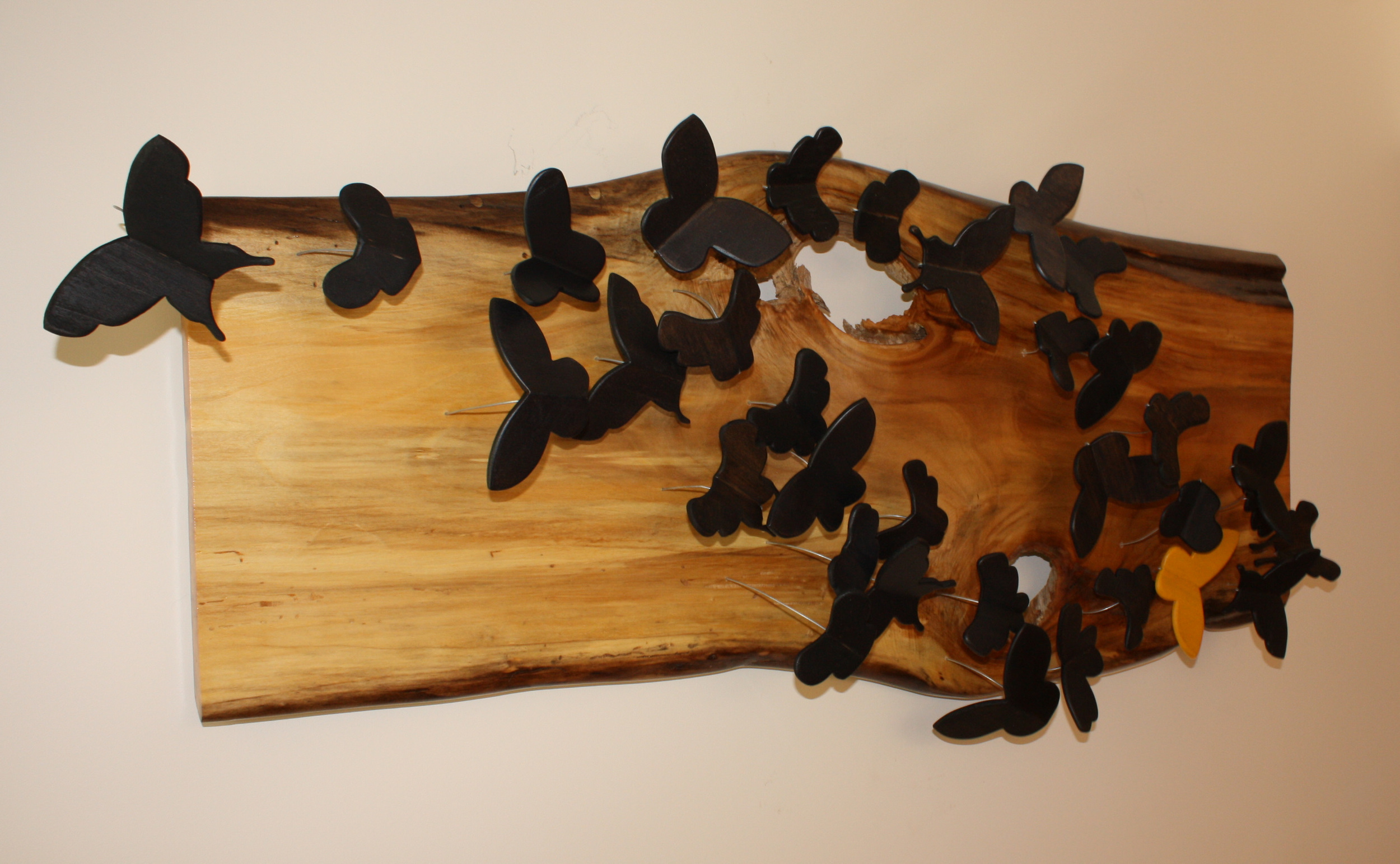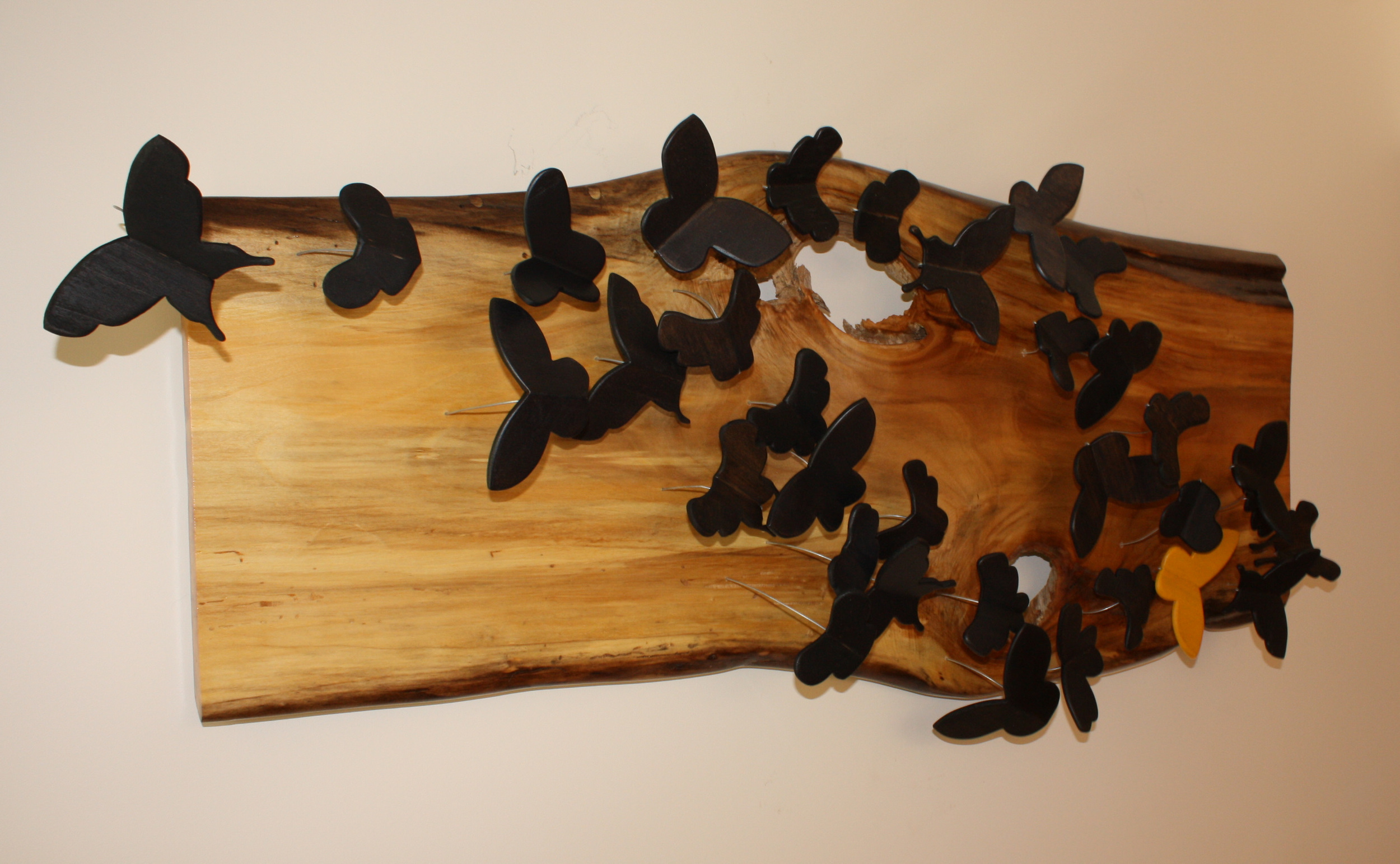 Butterflies in Flight - Maple of Maple Wood
The artist was inspired by the paper craft of butterflies on a wall.

The ebony color of the majority of butterflies was chosen to match the background board. The yellow butterfly was inspired by the black and yellow monarch butterfly : one of a kind in a crowd!

Each butterfly is individually handmade and different.
The butterflies are lightly stained with ebony and the tops are sprayed with a coat of poly urethane. The one of a kind butterfly is painted yellow and finished the same way. They are held in place with galvanised wire. The background piece of maple is finished with 6 coats of semi gloss poly urethane.
Age: New
Condition: Excellent condition - NEW
Dimensions:

approximately:


50 inches wide
21 inches tall at the tallest point
8 inches deep at the deepest point
Viewing Available: Yes