J. Boshart and Sons 1940's Collectable Cedar Chest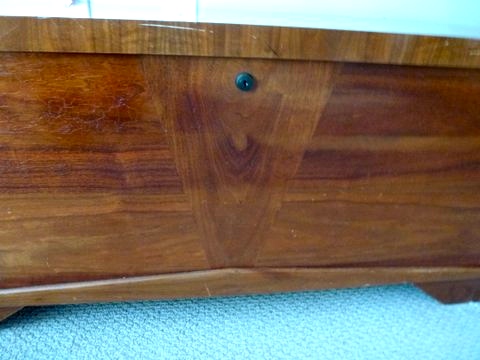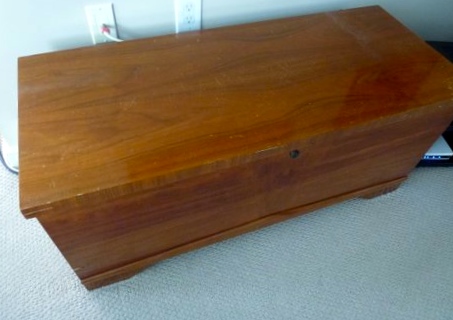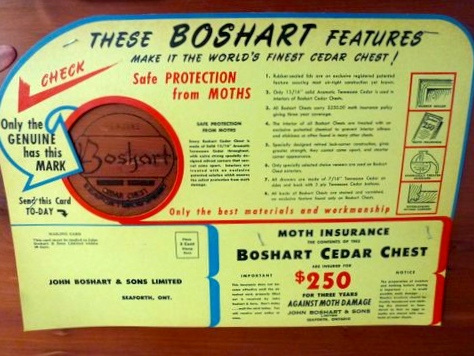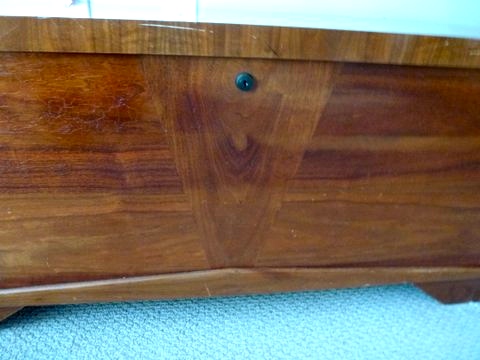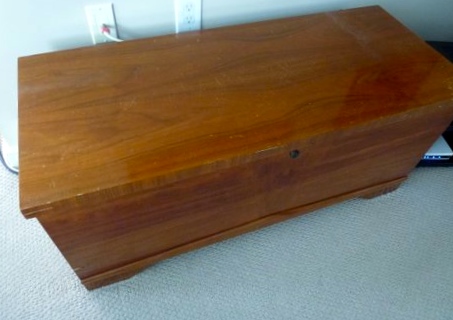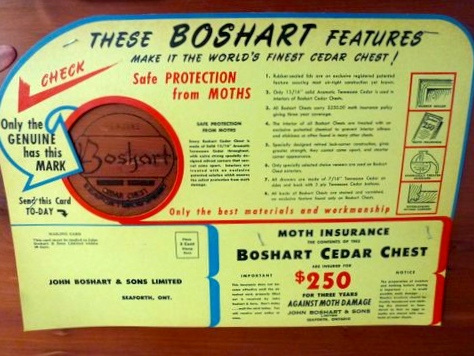 J. Boshart and Sons 1940's Collectable Cedar Chest
Vintage 1940's collectable J. Boshart and Sons Cedar Chest - with original key!
Product Description
This chest was made by J. Boshart and Sons of Seaforth Ontario. The family business closed in 1967.

The chest is a Walnut veneer in excellent condition. The interior is lined with Tennessee Aromatic Cedar - in order to protect clothes from moths. This is backed up by the original label still on the chest.

The lid is lined with rubber in order to keep the chest air-tight to protect the contents.

This item is being sold by the original owner's family.
Age: Circa 1960
Condition: Excellent
Dimensions:

19.5" H x 44" W x 18"

Viewing Availability: No
Reminder: Due to the originality of our items, there are NO REFUNDS / NO EXCHANGES. Please make certain you are happy with any listed damage, and MEASURE before purchasing.